Update 21st June 2021 – The organisers of Auto Royale have unfortunately postponed the show indefinitely following the delay of the lifting of lockdown restrictions.
Auto Royale, the UK's newest Concours d'Elegance event is set to debut at Waddesdon Manor from 16 – 18 July. 100 of the world's finest and significant classics will grace the lawns of stunning 19th century manor house for the first time since 2004.
Seventeen years ago the impressive Waddesdon Manor, which is near Aylesbury in Buckinghamshire, hosted the prestigious Louis Vuitton 150th Anniversary Classic. Fast forward to 2021 and the organisers of the new inaugural event expect to see thousands of classic and historic car enthusiasts flock to the impressive French renaissance-styled venue.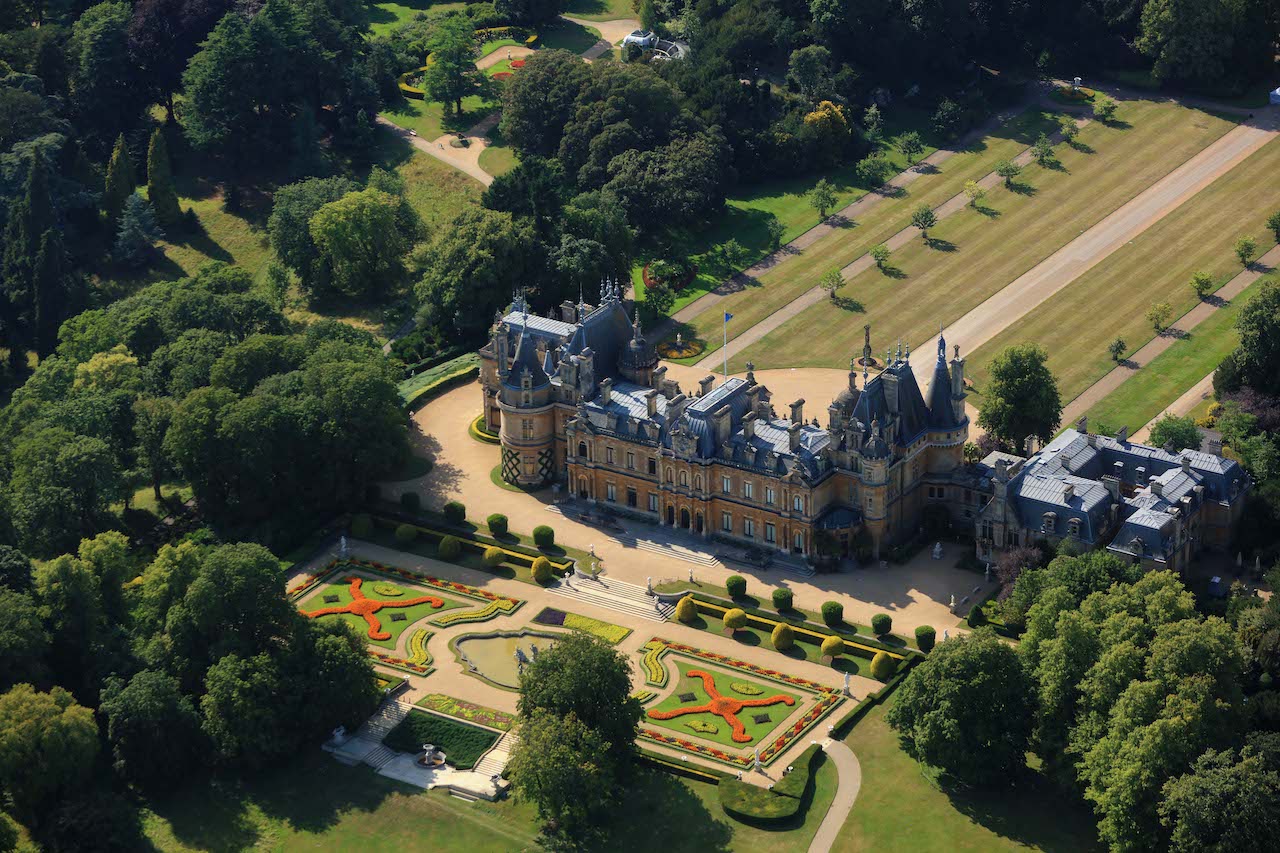 With preparations now in full swing, Auto Royale has announced the full list of entrants in its British International Concours d'Elegance. Whilst it is too early to predict which cars might take home the coveted silverware – a beautiful, bespoke collection of trophies created by the master designers at Amalgam Collection – there are some early standouts, which have been announced for the first time.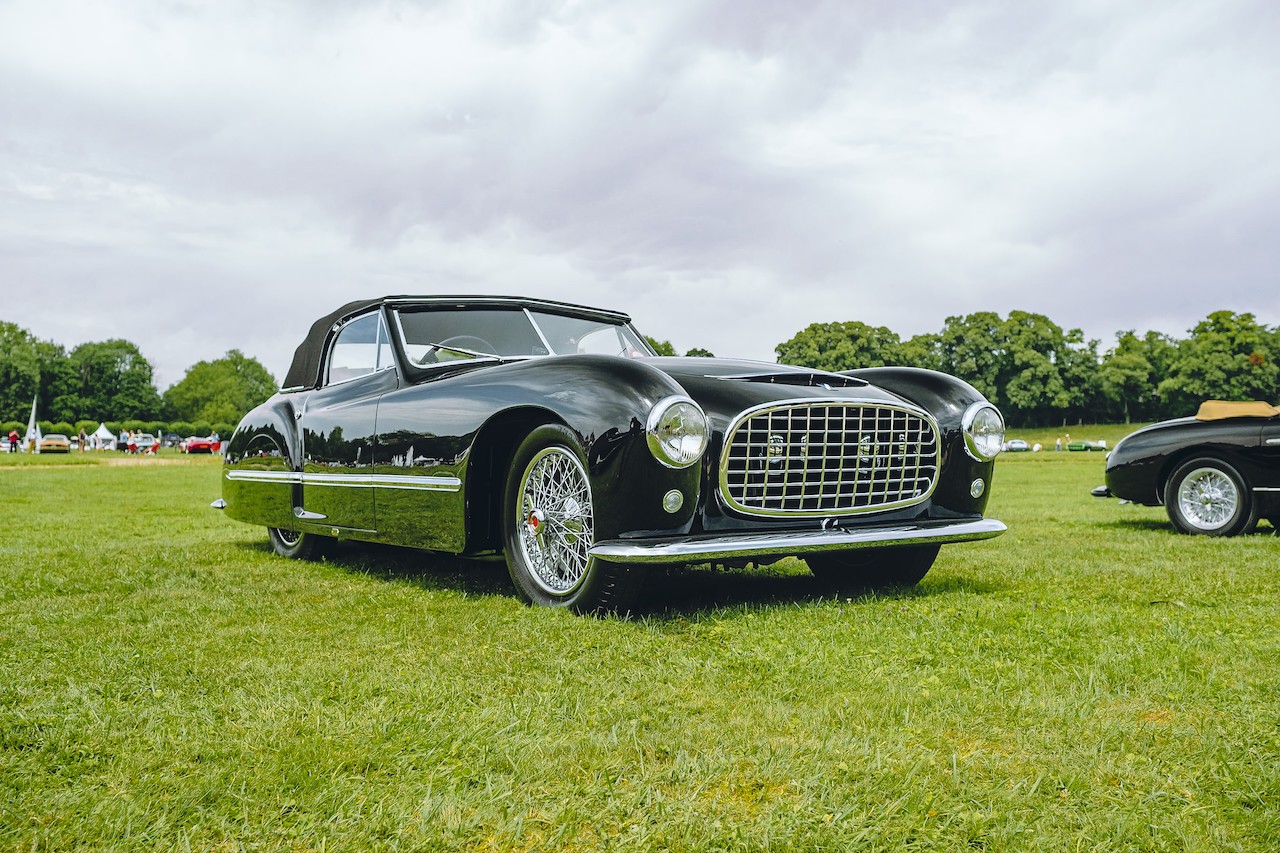 Among them is a newly-restored 1950 Talbot Lago T26 Grand Sport Coupe by Saoutchik, which was last seen pre-restoration at Chantilly Arts & Elegance in 2016. This rare example of Saoutchik coachwork is one of only 36 Grand Sports built.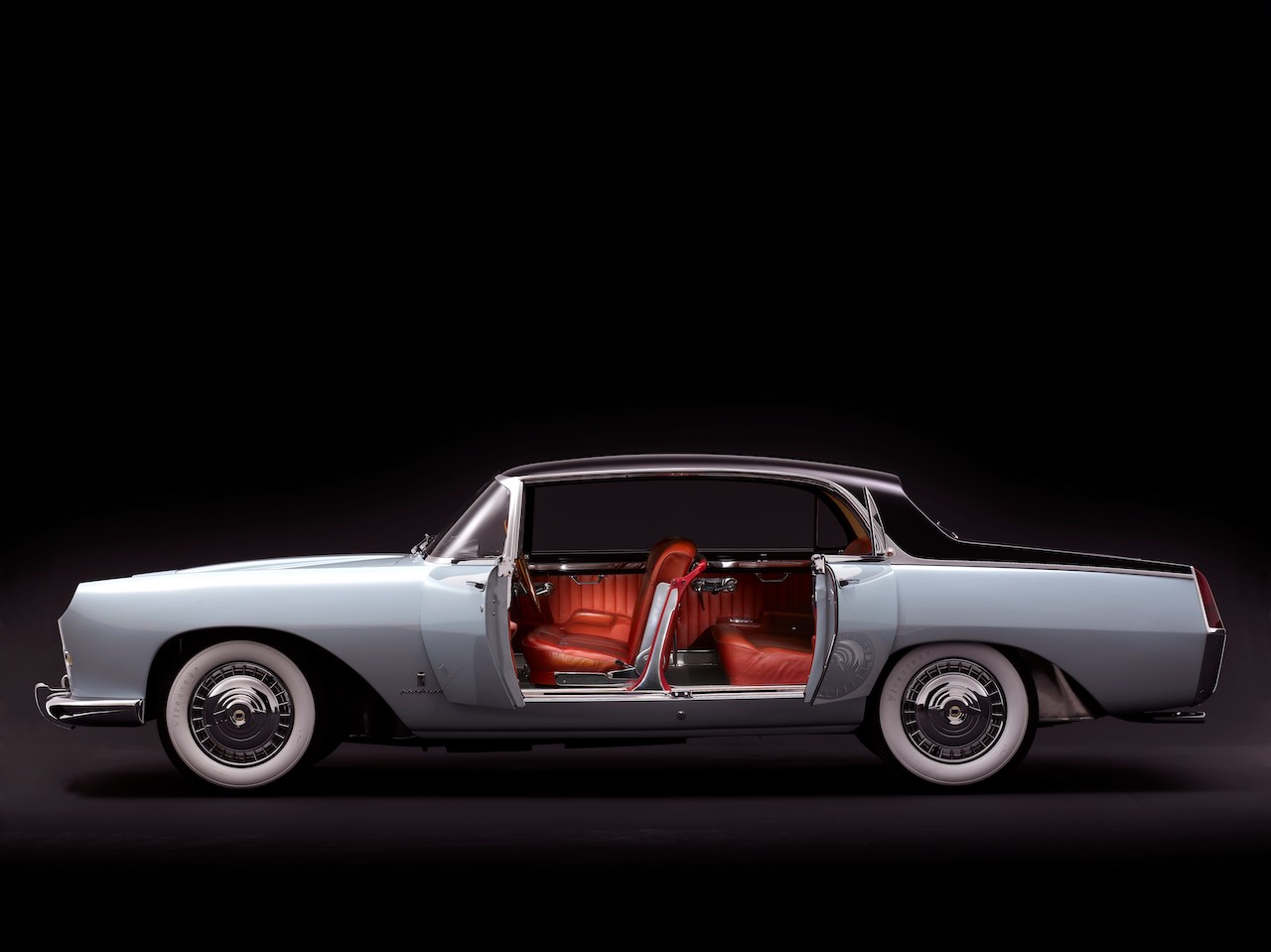 Also on display will be the 1956 Lancia Florida Berlina by Pinin Farina from the world-famous collection of Corrado Lopresto. It was a class winner at no less than four European Concours including Villa d'Este.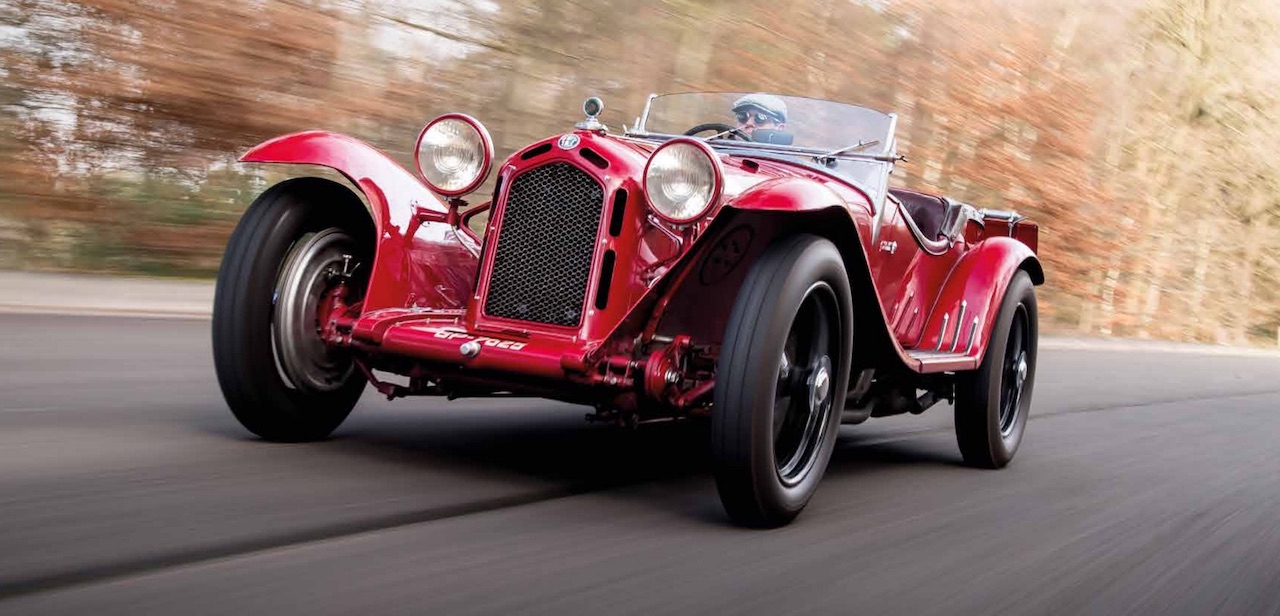 For pre-war enthusiasts, the concours will also feature a piece of Scuderia Ferrari history, 1931 Alfa Romeo 8C Spider by Zagato. This car is not to be confused with the 2020 Salon Prive winner, chassis #2111006, and it has not seen in public since its class win at the Cartier Style et Luxe at Goodwood Festival of Speed. Its highly successful race career saw it achieve third place in the 1931 Belgian Grand Prix at Spa, winning the drivers' championship for Ferninando Minoia and Alfa. It also went on to win the Coppa Ciano with Tazio Nuvolari piloting, famously coming from 4th to take the lead in the handicap by 44 seconds from Louis Chiron's Bugatti.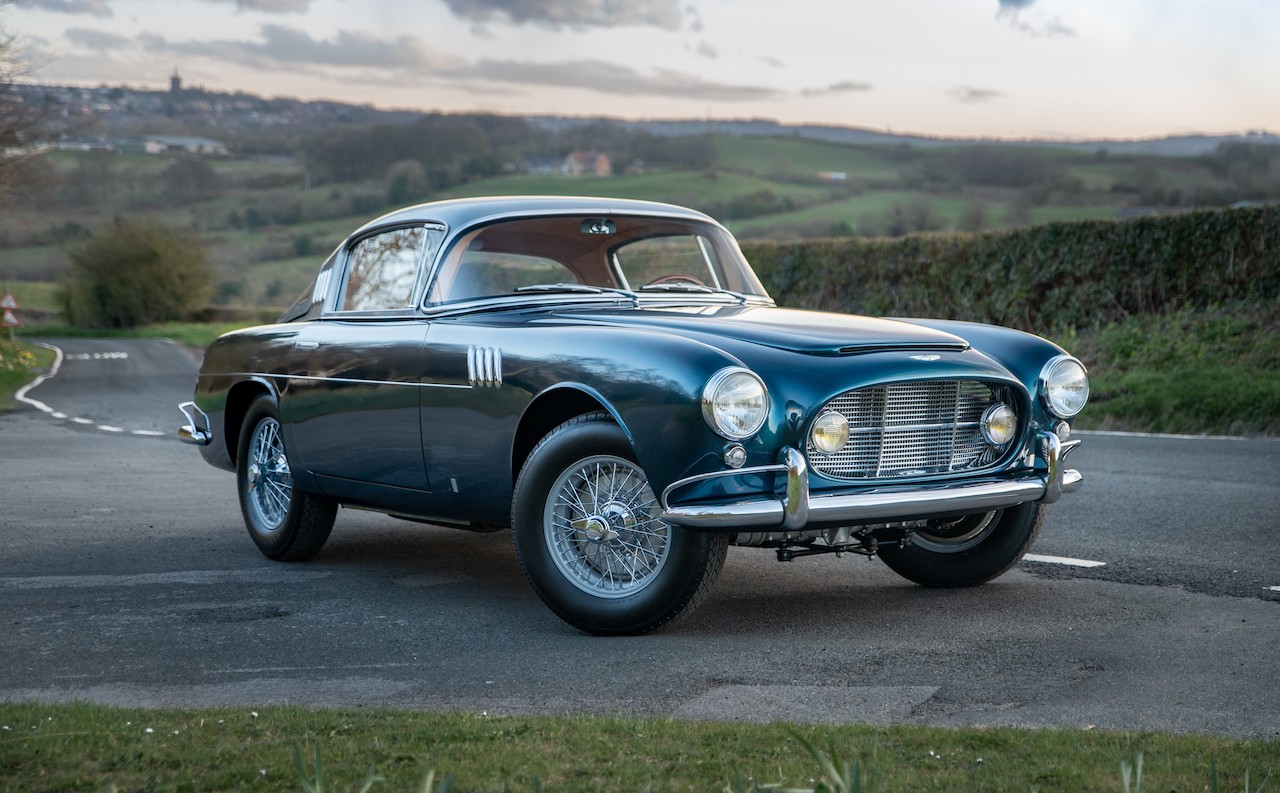 A contender for a highly competitive Preservation Class must is the 1937 Rolls-Royce Phantom III Sedanca de Ville by Arthur Mulliner, star of the movie, The Millionairess, alongside Sophia Loren and Peter Sellars. It has not been seen in the UK since 1950 and originally owned by Raymond Way.
Reflecting the true international flavour of Auto Royale, entries have come not only from prominent local owners but also collections in Australia, New Zealand, India, Indonesia, Germany, Switzerland, France, Belgium and Italy.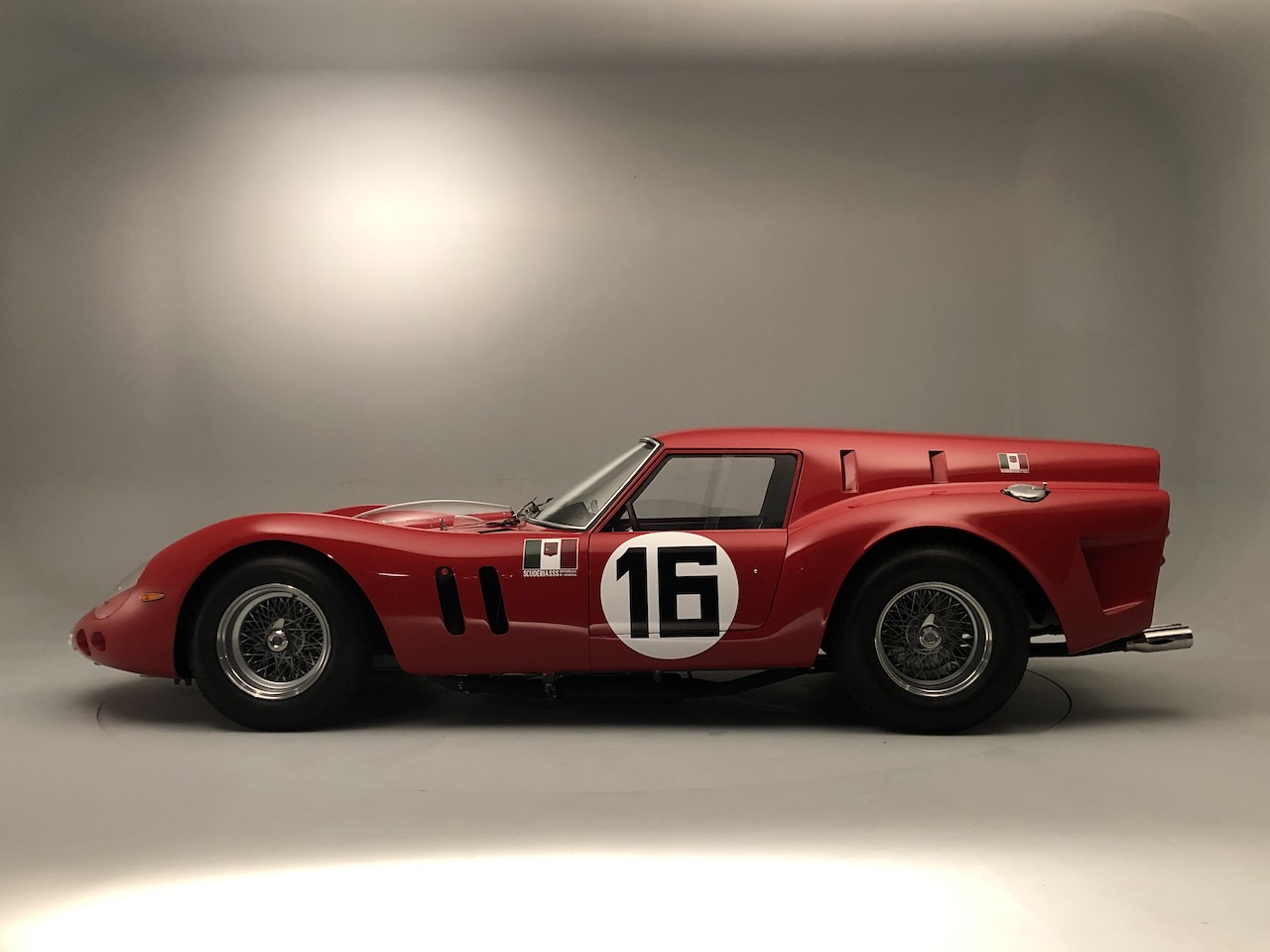 "It's been a long time in the making, but it's truly exciting to finally be able to unveil our complete plans for Auto Royale's debut event", say Event Director, Paul Mathers. "Many people have worked tirelessly to curate this collection and bring something we believe is fresh and new to the concours calendar. We are genuinely looking forward to sharing these cars and their stories with the British historic motoring community, and I personally hope that enthusiasts embrace Auto Royale as their own. Everyone is welcome!".
Tickets for Auto Royale are now on sale at www.autoroyale.org.
Get 15% off General Admission Tickets (Friday – Sunday) to Auto Royale
Use the Exclusive Take to the Road Discount Code: AR21MSTR
Click on the Auto Royale Banner below to buy your ticket.

Auto Royale – the British International Concours d'Elegance – Entrant List
Vintage Class
1912 Rolls-Royce 40/50 "Silver Ghost" Torpedo Phaeton by Barker
1924 Aston Martin 1 ½ L Side Valve Open Four-Seater by Albany
1927 Hispano-Suiza H6B Foursome Coupe by Park Ward
1927 Rolls-Royce Phantom
1928 Bentley 6 ½ L by Vanden Plas
1929 Bentley 4 ½ L "Blower"
Pre-War – Closed Class
1933 SS 1 Coupe
1935 Bentley 3 ½ L Swept Wing Pillarless Coupe by Gurney Nutting
1939 Bentley 4 ¼ L Sports Saloon by Hooper
Pre-War – Open Class
1930 Austin Heavy 12 Tourer (Old Min)
1931 Alfa Romeo 8C 2300 Spider by Zagato
1932 Alfa Romeo 8C 2300 Le Mans by Touring
1934 Alfa Romeo 8C Long Chassis Spider by Brianza
1934 Morgan Supersports MX4 Barrell-Back Cabriolet
1937 Delahaye 135M Drophead Coupe by Abbey
1938 SS 100 Drophead Coupe
Post-War – Closed Class
1950 Talbot Lago T26 Grand Sport Coupe by Saoutchik
1953 Alfa Romeo 1900 C Coupe
1955 Lancia Aurelia "Florida" Coupe by Pinin Farina
1956 Aston Martin DB2/4 Mk II Coupe
1956 Aston Martin DB2/4 Coupe by Vignale
1956 Lancia Aurelia "Florida" Berlina by Pinin Farina
1958 Bentley S1 Continental Fastback
1959 Triumph Italia 2000
Post-War – Open Class
1946 Delahaye 135M Cabriolet by Graber
1948 Talbot Lago T26 Grand Sport Cabriolet by Franay
1954 Lancia Aurelia B24 GT Spider America
1959 Aston Martin DB2/4 Mk III Convertible
1962 Mercedes-Benz 300 SL Roadster
Post-War – Sports / Racing Class
1950 Ferrari 166MM/212 Export Barchetta "Uovo" by Fontana
1950 Frazer Nash Le Mans "Replica"
1951 Ferrari 212 Export Spider by Vignale
1953 Alfa Romeo 6C 3000 PR "Disco Volante"
1954 HWM Cadillac Sports Racer
1955 Aston Martin DB3S Coupe
1955 Porsche 550 Spyder
Classic Class
1961 Facel Vega HK500 Coupe
1963 Aston Martin DB4 Vantage SS
1965 Rolls-Royce Phantom V 7-Passenger Limousine
1968 Ferrari 330 GTC Coupe
1970 Monteverdi 375 High-Speed Coupe
1972 Iso Grifo Coupe
1974 Maserati Quattroporte by Frua
1979 Rolls-Royce Phantom VI Limousine by Mulliner Park Ward
Classic – Performance Class
1960 Aston Martin DB4 GT Coupe
1960 Ferrari 250 GT Coupe by Pinin Farina
1961 Lotus Elite Coupe
1965 Maserati Sebring Coupe
1967 Ferrari 275 GTB/4 Coupe
1973 Ferrari 365 GTB/4 "Daytona" Coupe
1975 Ferrari 365 Berlinetta Boxer
Classic – Sports / Racing Class
1960 Triumph TRS Works Roadster
1962 Ferrari 196SP by Fantuzzi
1963 Abarth Simca 2000GT Corsa
1964 Porsche 904 GTS
Contemporary Class
1985 Aston Martin V8 Vantage Prototype by Zagato
1989 Aston Martin V8 Vantage Volante
1991 Jaguar XJR-15 Coupe
1991 Schuppan 962CR Coupe
1993 Jaguar XJ220 Coupe
2015 Jaguar CX-75 Coupe
Preservation Class
1926 Rolls-Royce Phantom Brougham de Ville "Phantom of Love" by Charles Clark & Son
1933 Rolls-Royce 20/25 Sedanca de Ville by Freestone & Webb
1937 Rolls-Royce Phantom III Sedanca de Ville by Athur Mulliner
1949 Bristol 401 Cabriolet by Pinin Farina
Maharaja Class
1904 Napier L49
1912 Rolls-Royce 40/50 Silver Ghost Tourer
1923 Rolls-Royce 20 HP
1923 Rolls-Royce Barrell-Sided Tourer by Barker
1926 Rolls-Royce Phantom Limousine by Maythorn & Sons
1927 Rolls-Royce 20 HP Tourer by Barker
1930 Delage D8 Cabriolet by Figoni
1930 Rolls-Royce Phantom II Tourer by Barker
1934 Invicta 4 ½ L S-Type Tourer
1949 Bentley Mk VI 4-Light Touring Saloon by Hooper
Scaglietti Class
1954 Ferrari 500 Mondial
1955 Ferrari 750 Monza
1956 Ferrari 290MM / 250TR
1956 Ferrari 500 TR
1957 Ferrari 500 TRC
1960 Ferrari 250 TR "CEGGA"
1962 Ferrari 250 GT SWB Berlinetta
1964 Ferrari 250 GT Lusso Berlinetta
1970 Ferrari 246 GT "Dino" Coupe
Sir William Lyons Class
1950 Jaguar XK 120 OTS Competition
1950 Jaguar XK 120 OTS Competition
1951/53 Jaguar XK120 "Hansgen Special"
1954 Jaguar XK 120 Coupe by Pinin Farina
1957 Jaguar XK 150 by Bertone
1957 Jaguar XKSS
1958 Jaguar XK 150 Coupe
1961 Jaguar E-Type Coupe
1961 Jaguar E-Type Lightweight
1961 Jaguar Mk X
Drogo Class
1962 Ferrari 250 GT SWB "Breadvan"
1963 Ferrari 250 GTE