There may be six months remaining on the countdown to this summer's eagerly-anticipated Silverstone Classic (29-31 July), but already more than 100 car clubs have registered to be part of the spectacular infield displays – one of the major attractions at the world's biggest classic motor racing festival.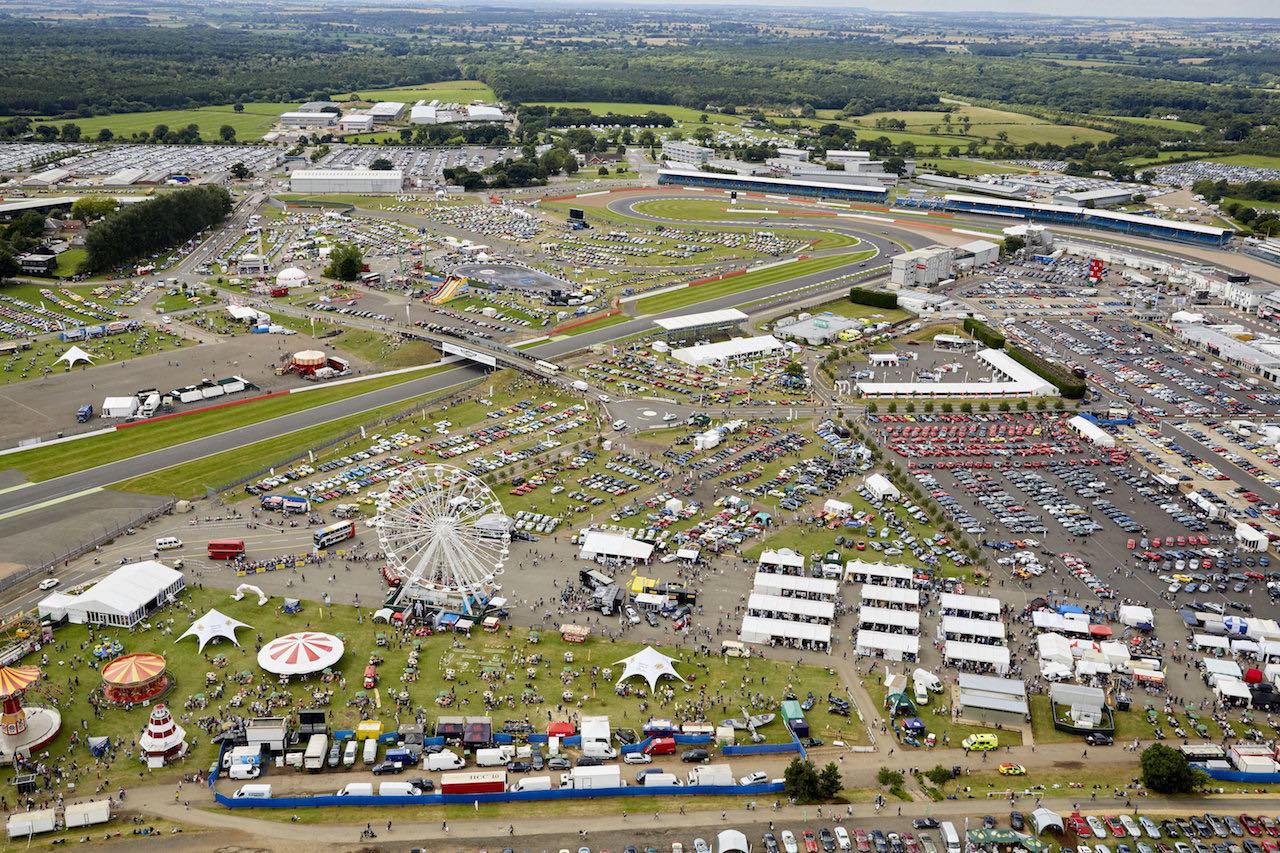 What's more, underlining the massive three-day event's ever-increasing popularity, this year's century has been topped in record time – three weeks earlier than in 2016, which itself was a record!
In recent years, around 10,000 privately-owned classics have been on show right at the heart of the extravaganza, providing visitors with a huge showcase of much-loved motoring history. Now, with clubs signing up faster than ever before, this year's sparkling showcase could be the biggest and best yet.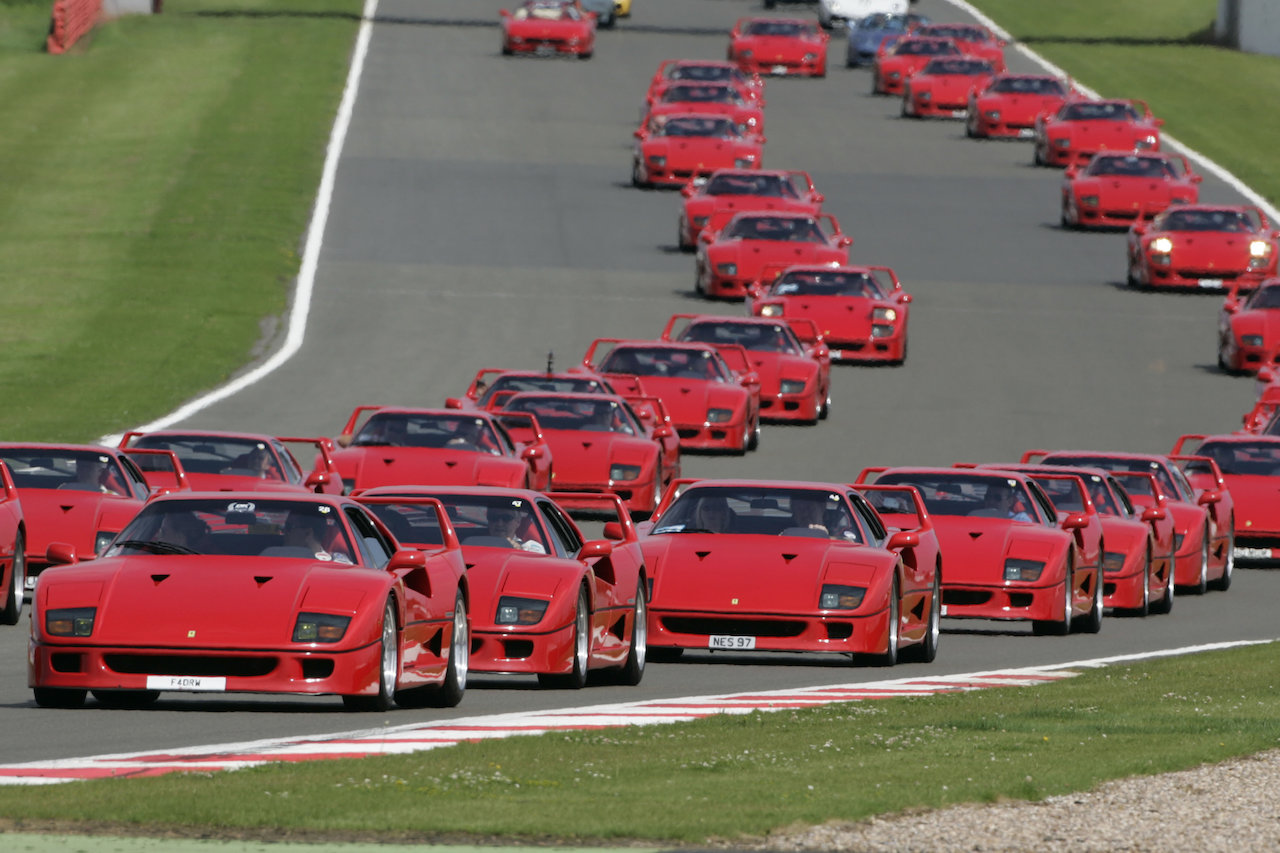 Many of those attending not only take advantage of the special display packages on offer but also choose the high-profile Silverstone Classic to pay passionate homage to key marque and model milestones with dedicated displays and track parades. In recent years, the event has staged a number of record-breaking tributes including Aston Martin's 100th birthday, 50-year celebrations for three of the world's greatest sportscars – the Ford Mustang, E-type Jaguar and Porsche 911 – as well as 25 years of the Ferrari F40 supercar.
Major anniversary celebrations for Lotus 7 and Ferrari Owners' Club
Notable automotive anniversaries being honoured this July are the 60th birthday of Colin Chapman's iconic Lotus 7 and 50 years since the Ferrari Owners' Club was founded in 1967. Both of these significant landmarks are very well supported, with significant numbers already registered from respective club memberships.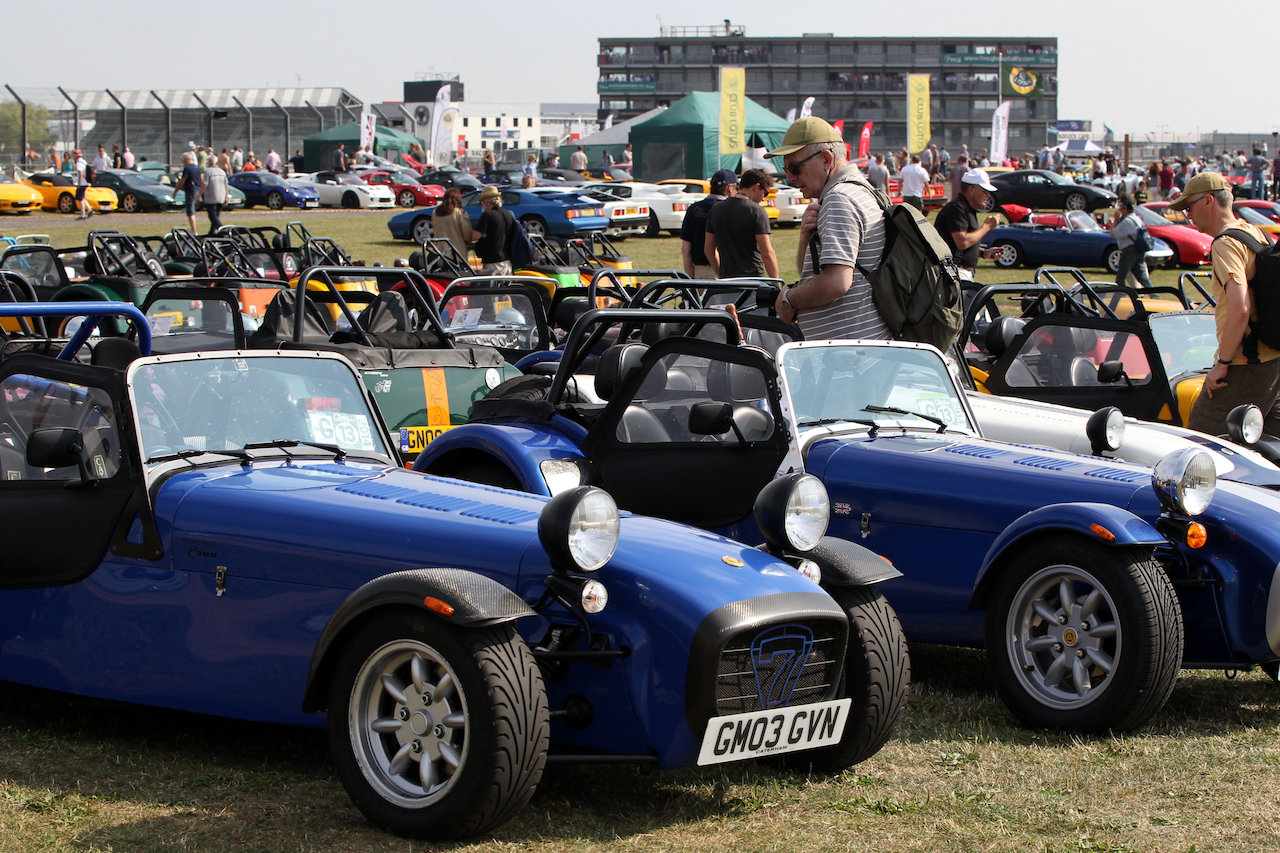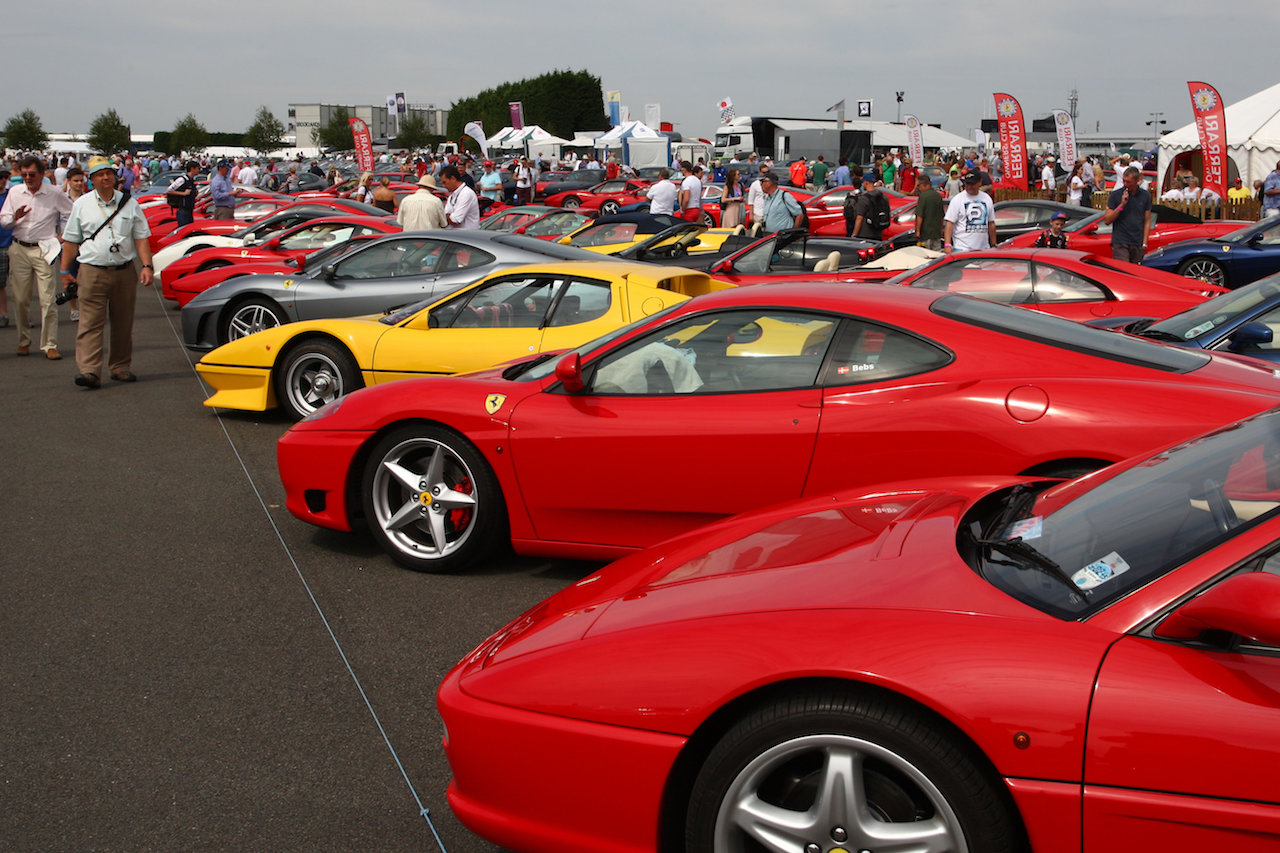 GAZ 21 club from Russia is the 100th to join this summer's party
Aptly, the 100th club registering for this year's Classic is also honouring its history – moreover, it is also one of the growing number of clubs travelling from Europe and even further afield to be part of the annual blockbuster show at the Home of British Motor Racing. Full scale production of the GAZ M21 Volga commenced in the Soviet Union during 1957, and the GAZ 21 Club (photo below third row right) is coming all the way from Russia to mark the birth of what was – at the time – the biggest and most luxurious car officially sold to customers in the USSR.
Whatever their marque or model, all car clubs are invited to be part of the incredible Silverstone Classic spectacle. Registration is absolutely free and gives members of attending clubs access to fantastic deals that include two adult admission tickets plus a privileged infield vehicle display pass, allowing attendees to park their pride and joy on the club's designated stand right at the heart of the event.
"It's no surprise that more and more car clubs are now making the Classic their main national event, as the sheer scale of their wonderful displays is itself one of the festival's major attractions," said Nick Wigley, CEO of Silverstone Classic organiser Goose Live Events. "That more than 100 have already signed up before the end of January is great news for all those coming to Silverstone in July. With so much to see, the Silverstone Classic is the ultimate annual celebration of classic cars for enthusiasts and their families to enjoy."
Early Bird tickets on sale
Those wanting to experience this tremendous celebration of motoring through the ages can take advantage of Early Bird tickets which are available until the end of March. Adult admission starts from just £35 and the cost of the three-day weekend ticket has been frozen at £99 if purchased before the end of March. Family tickets, camping and VIP Hospitality packages are also available whilst car club packages are on sale until the end of May. All tickets must be booked in advance of the event.
Full tickets and event details can be found on the silverstoneclassic.com website.
Article Source MPA Creative